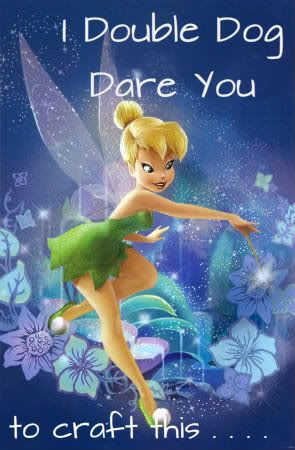 This month's challenge in I Double Dog Dare You to create is a Frosted Wonderland In the meadow, you can build a snowman, but the only question is will it be a one-dimension, two-dimension, or letting you creativity explode to do 3-d Wonderland... stay warm but we want it frosty . . . do you dare ????
We have a wonderfully talented group of ladies that have arisen to the challenge for you this month!!!
My project for you is A Digital Layout I have tjis very old picture of my mom as a young girl building a snow man. I love the way it came together.
I used Creative Memories Storybook Creator software and all the elements are from a CM digital file except for the background paper that is from
Create with TLC
Thanks for stopping by on this wintry day and glad you could sit a spell but I must send you on your way in the frosted wonderland to
Vicky's
. We hope you enjoyed our challenge and perhaps, you too would love to be "double dog dared". Just leave a comment on Her Craftiness (
http://slasewcraftiness.blogspot.com/
)
Next month, the challenge gauntlet has been thrown with the challenge, My Life is a Song on January 26, 2013. Hope to see you come on back!!!
Thanks for stopping by Till next time!
Big Blog Hugs, Janet