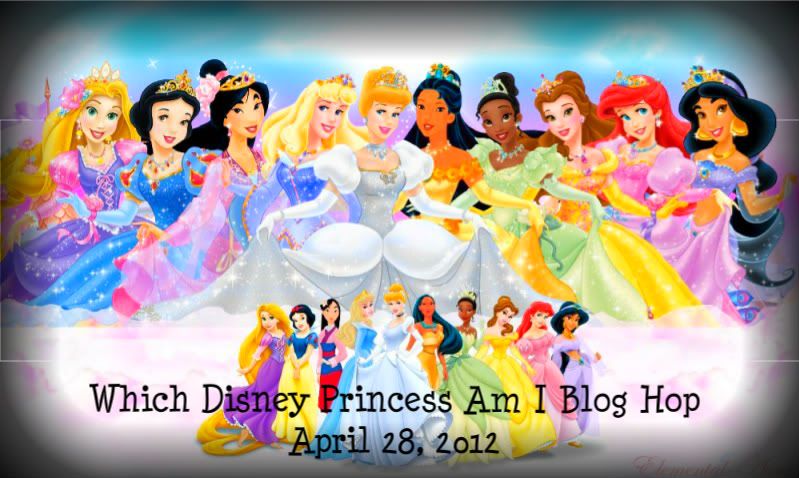 Welcome to the Which Disney Princess Am I Blog Hop -

Every girl both old and young alike love to be a "Princess" and we really aren't old to believe we are a princess. Today's hop is going to include our favorite Princess with clues and then the final reveal with our project displaying which Princess we are --- NOW, the question is, how well do you know your Disney Princess.

There will be blog candy of course --- your very own Princess Crown and a Piecing Project of your favorite Princess by remarking on each stop on the royal kingdoms along the way!!!


Some day my Prince will come but, I will always have my crown as these princesses have for you along the way:


My princess was the beautiful and lively daughter of Powhatan, ruler of the land that the English named Virginia. "Pocahontas" was her childhood nickname, translated as "little wanton," meaning she was playful and hard to control. When she was born, Powhatan sent her mother home to her own village, to raise Pocahontas. That was his custom. When she was about school age, Pocahontas left her mother to live in her father's capital, with with her older brothers and sisters. As they grew up, Powhatan appointed some as chiefs of his other tribes. Pocahontas became her father's favorite, "the apple of his eye". Her claim to fame came about for her intervention to save the life of an English Captain!
Recipe: Disney " Dreams Come True" Cartridge
For the image of Pocahontas and the frame
All the paper was from my large "scrap bin" except for the frame I used an 8.5 x 11 piece of brown and the back ground paper with the script was printed on my Imagine. I used pop dots to set the Image off from the back ground.
Here is the line up for today's hop there are lots of wonderful creations so go on and see what everyone else has created! Don't forget to leave a comment to have a chance at some fun "Candy"

Enjoy the hop and please remark!!!
Thanks for stopping by and hope you enjoyed your visit.
Big Blog Hugs, Janet